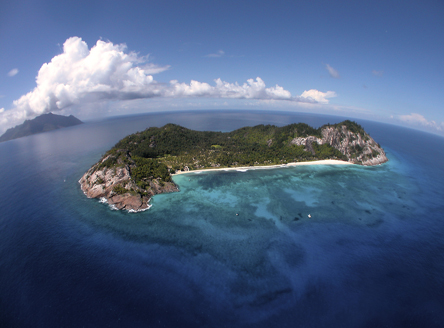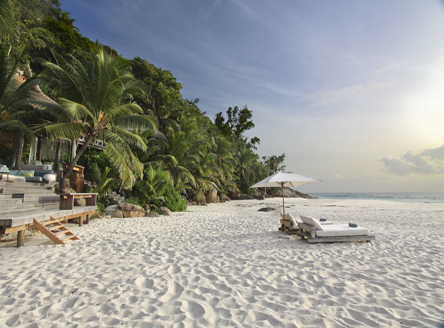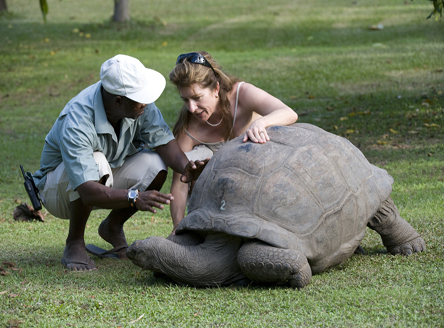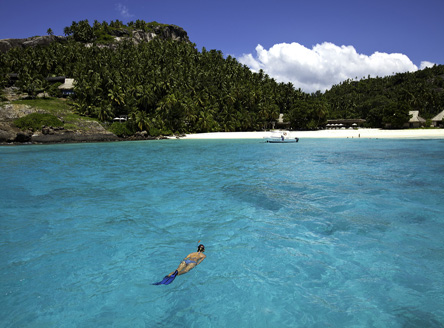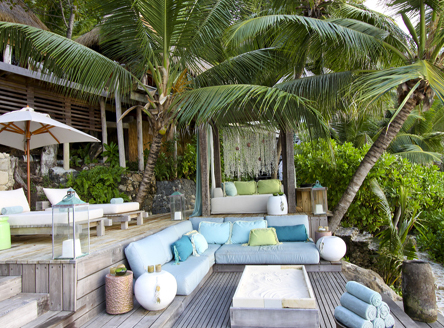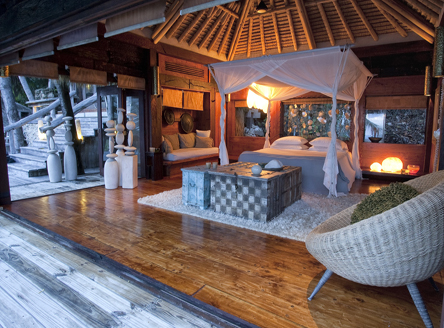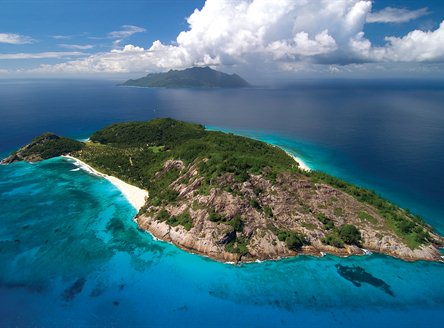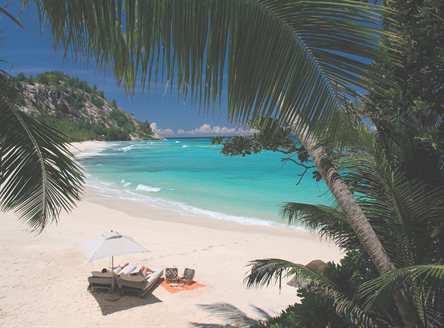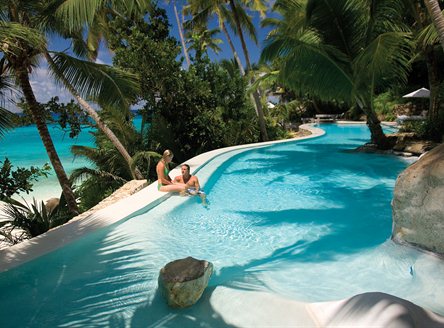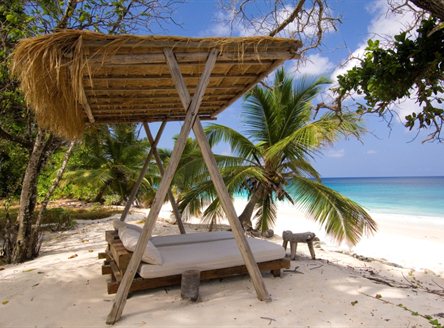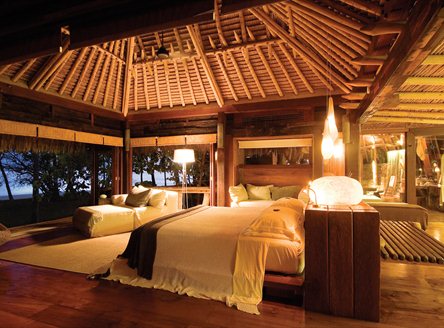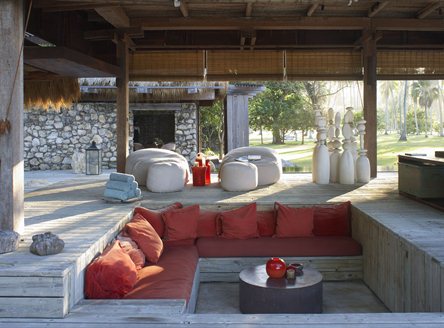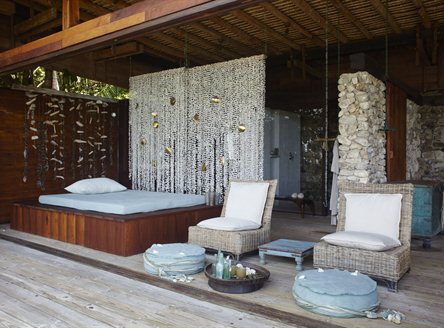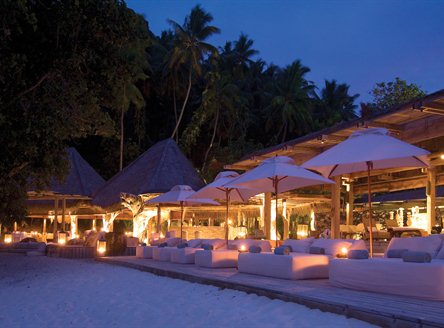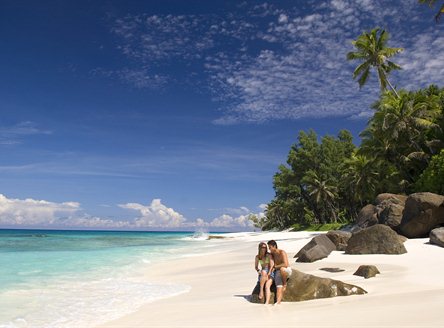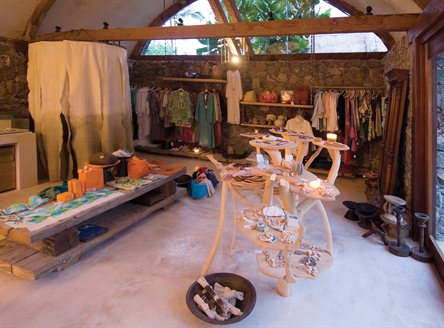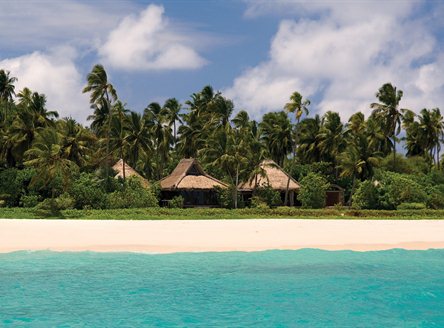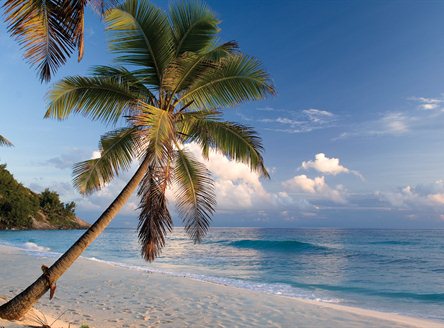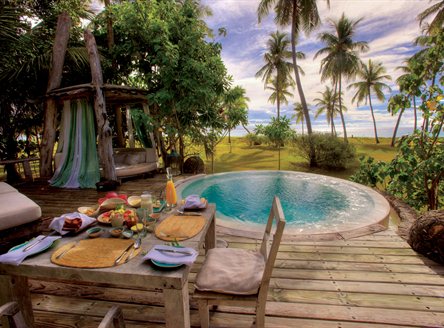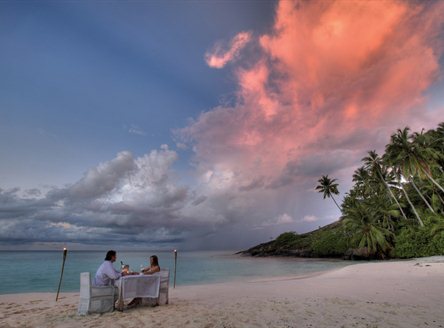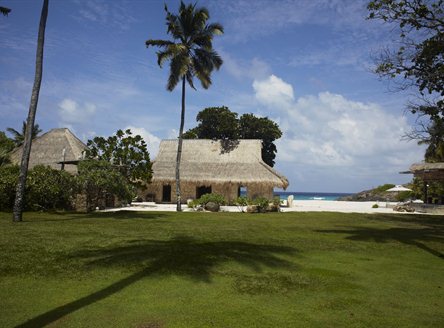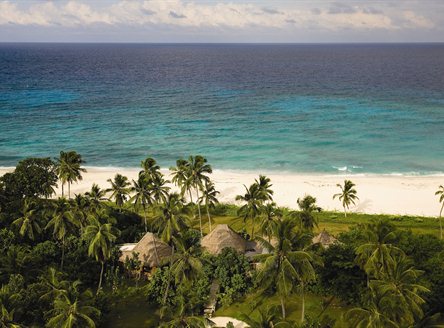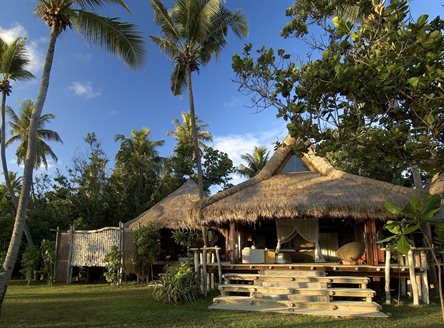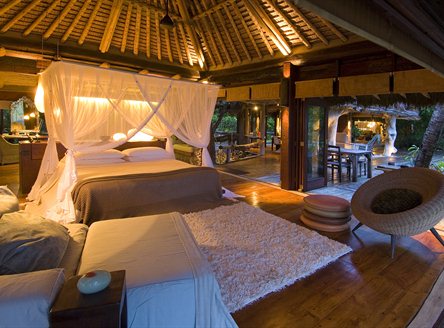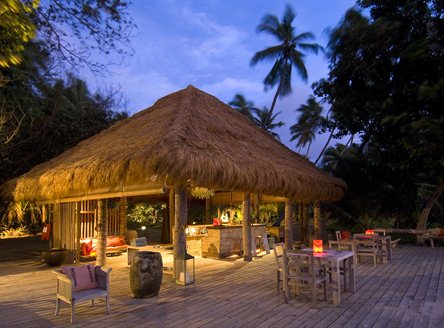 North Island
xDeluxe Plus
North Island in Seychelles, voted Prime Traveller Award 'Best Island Hotel 2017'
True barefoot paradise, where many famous names have stayed! All eleven exquisitely designed villas have been lovingly hand-crafted on the island from wood, local stone and glass along with thatched "ylang ylang" roofs.
Some 30km (18 miles) from the main island of Mahé North Island enjoys private isolation within the inner islands of the Seychelles. Its luminous white beaches surround a tropical interior of coconut palms and takamaka trees. Such natural beauty is added to by thoughtful and environmentally friendly architecture. The island has undergone a 10-year rehabilitation programme, which continues today. Over 200 plant species have been identified and five endemic bird species are now thriving on the island.
Ten Presidential Villas are nestled discreetly in the tree line facing Anse d'east Beach. Each is totally self-contained and boasts a luxuriously proportioned master bedroom, changing room area and a huge en-suite bathroom with a Balinese marble bath and indoor and outside showers. Air-conditioning, overhead "punkah punkah" fans and fully retracting sliding glass doors provide spectacular views towards the turquoise seas. A kitchenette leads off the expansive sun deck and covered lounge area, while a gorgeous private plunge pool and sala completes your sanctuary on North Island. A separate lounge area can become a second bedroom in the Presidential Villas. The final villa - the Villa North Island - is larger with a design that incorporates the incline of the landscape at the end of the bay; the views from this villa are truly extraordinary.
North Island cuisine is based on the very finest natural products; its "any menu" concept of dining means that the chef speaks to guests to understand their specific food preferences. Although a daily menu is prepared, special menus are encouraged and designed for the individual; Butler service ensures that guests can elect to either enjoy their meals in the main dining areas, in their villa, or as delicious picnics on secluded beaches. The Piazza is perfect for a romantic meal by candlelight. The West Beach Bar serves pizza and tapas-style BBQ snacks. In-Villa Dining is a perfect dining option if you wish to relax in the privacy of your own villa. You can enjoy the wide variety of snacks in your generously-stocked pantry or choose from the home-style menu, which will be delivered to your door. North Island Sunset Bar is nestled at the end of West Beach, this simple, rustic bar offers North Island-style cocktails and snacks.
The extensive facilities on North Island Seychelles include a 45m long main pool with truly sublime views, central dining area, connoisseur's wine cellar, large lounge, as well as a rather special library built of coral blocks. There's also a gym and world class dive & activity centre. You can fish at leisure, cruise into the sunset or enrich your mind at an educational event. Mountain bikes, island buggies and hiking trails let you explore at your own pace.
At the North Island Spa, treatments are the ultimate in luxury, but with a caring experience. They have adopted a holistic approach; the treatments are as much for your inner-self and mind as they are for your face or body. The treatments cover facial and body care, body envelopments and finishing touches. in keeping with North Island's concept of tailor-made service, guests can receive certain treatments in the privacy of their own villa. In addition, each therapist is trained to provide a consultation aimed at designing a personalised spa experience for your stay; these can be treatments that relieve stress, are suited to after-exercise, detoxify, cleanse and purify, refresh and rejuvenate. They are perfect for providing the finishing touches before you have to leave North Island.
Stays on North are All Inclusive. In addition to food and beverages, many other activities are included - all designed to let guests enjoy the magic of this unique island paradise.
Just the Facts
Transfer Time
Helicopter from Mahé - approx. 20 minutes.
Accommodation
11 luxuriously appointed air-conditioned villas (10 Presidential at 450m² and the North Villa at 750m²), all with master bedroom, en-suite bathroom with indoor & outdoor shower, dressing room, lounge/2nd bedroom, ceiling fans, DVD/CD, complimentary Wifi throughout villa, in-room cinema with a projector, screen and surround sound, minibar, tea/coffee facilities, hairdryer, safe, mini-kitchen, plunge pool, sala and large outside deck. Butler service in villa.
Facilities
Central dining area
In-villa dining
Swimming pool
Gym
Health spa
Library
Nature walks
Sea kayaks
Snorkelling
Scuba diving
Half-day deep sea fishing trips
Mountain bikes
One complimentary buggy per villa per stay
Price Guide
From £19,249 per person for 7 nights All Inclusive in a Presidential Villa including flights from London & transfers.
Looking to book this hotel from outside of the UK? We can arrange accommodation with transfers as above from €18,269 or US$20,459 per person (excluding flights).
Stays on North Island Seychelles are on All Inclusive and include:
All Inclusive includes:
All meals: Breakfast, Lunch and Dinner, either at main restuarant or in-villa dining
All alcoholic, non-alcoholic drinks and cocktails (with the exception of wines and Champagnes on the reserve list)
All scuba diving courses, scuba diving activities and snorkelling in and around North Island and Silhouette Island dive sites
All activities including kayaking, mountain bikes, sunset cruises, shore-based fishing and half-day fishing trips
Use of a 'North Island buggy' throughout the stay
In-villa wifi internet connection and business centre/library internet connection
For full details and conditions, please call us.
Special Offers at North Island Seychelles
Added Value Offers
All guests will receive unlimited scuba dives & scuba courses, unlimited half day deep sea fishing trips, sunset cruises & snorkelling in and around the North Island & Silhouette dive sites.
Children Stay Free!
Children under 17 years sharing the second bedroom, stay free!. Children 17 to 19 years, sharing the second bedroom, just pay a small flat rate fee.
All guests who are 19 years and under (maximum of 2 per villa) must be accompanied by two paying adults staying in the same villa.
Valid: all year excluding Christmas. Please call for more details.
Free One Way Helicopter Transfer
Call our travel experts to find out more
Terms
Offers are subject to availability. Standard booking terms & conditions apply.