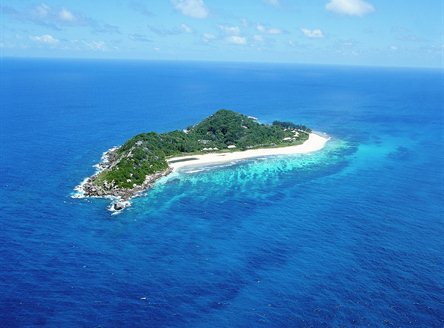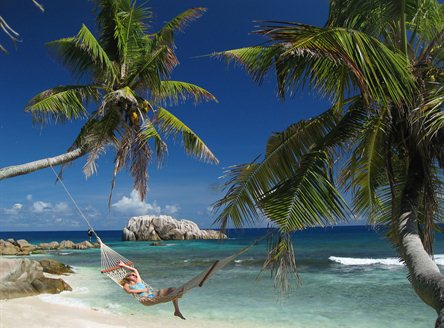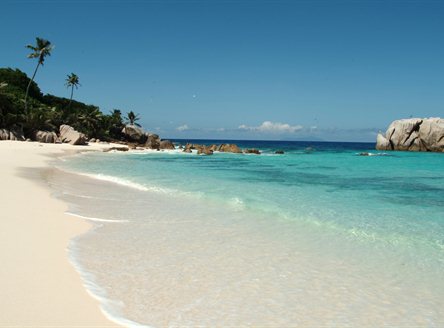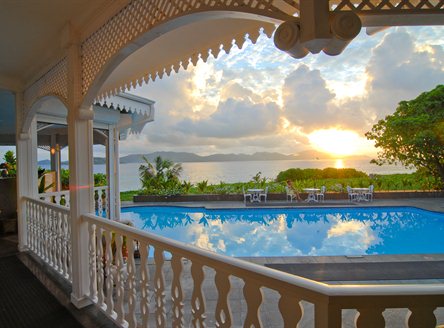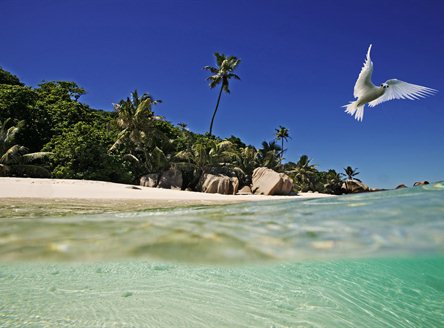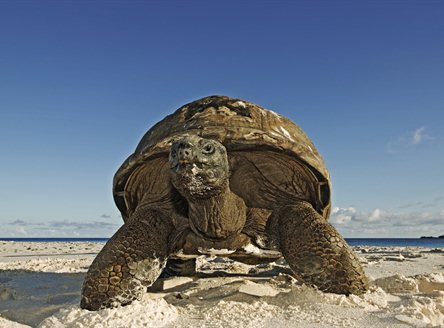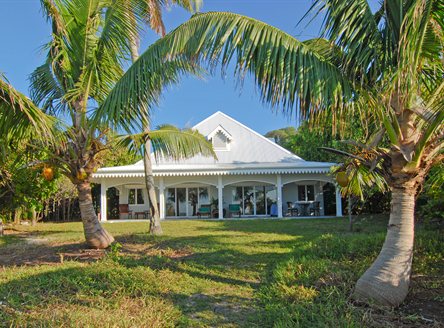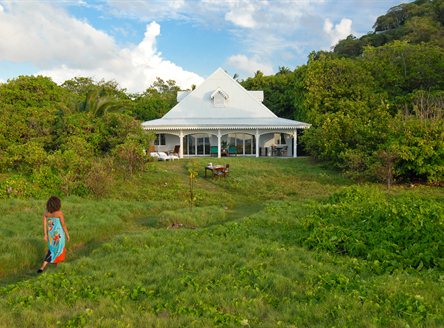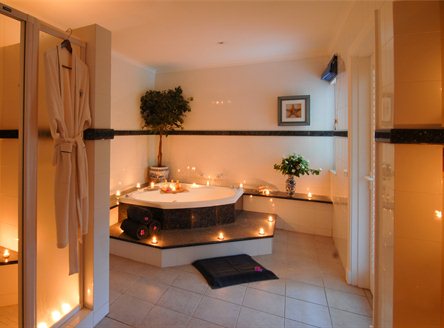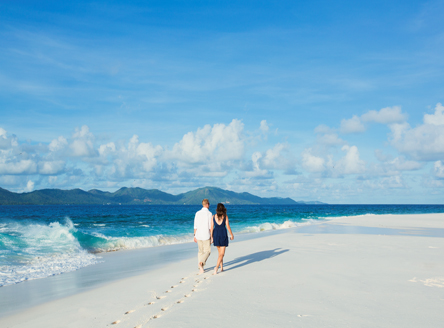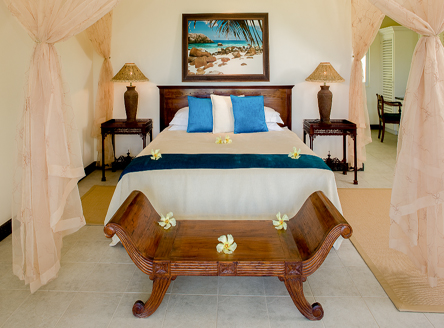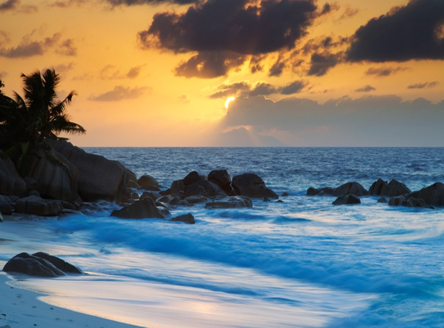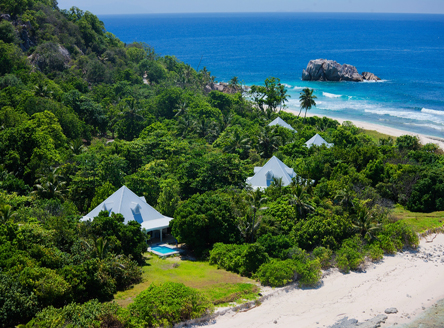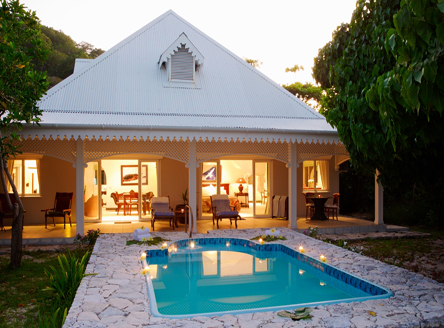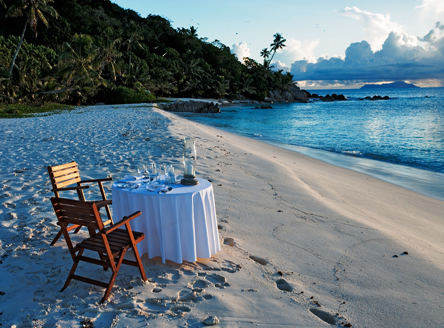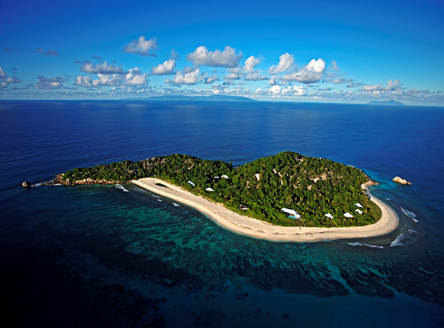 Cousine Island Seychelles
xDeluxe Plus
Cousine Island Seychelles is more than a resort; it's also a private nature reserve situated just a few miles off the west coast of Praslin Island.
At just 25 hectares, the granitic island is a conservationists' project that succeeded in reclaiming the landscape from intensive farming into a setting of endemic trees, shrubs and flowers. Cousine Island is now home to increasing numbers of native Seychellois birds, tortoises and turtles, with some species now recovering from the brink of extinction.
Cousine has four elegant and spacious villas, all built in the French Colonial style. Each villa has two patios, a lush private garden and stunning white sand beach and ocean views. A visit to Cousine Island Seychelles Resort feels - and is - exclusive, with a maximum guest occupancy of 10 people. You will have no problem finding a beach to call your own!
The main Pavilion building is the centre for dining, and the unique open plan kitchen ensourages interaction between diners and the chef. Meals can be prepared to suit any dietary requirements. Meals and snacks are included with your stay.
The Beach House Wellness Retreat has a beautiful spa with indoor and outdoor treatment areas and uses exclusive Ligne St Barth spa products. There is also a well-equipped multi-gym in case your time on the beach and nature trails needs an energetic boost.
Get involved in conservation at Cousine Island Seychelles by helping with tree planting, turtle monitoring or ringing and feeding Magpie Robins. Take a nature walk with a resident ecologist or go on a guided snorkelling expedition and observe teeming schools of tropical fish. Or, relax in the knowledge that your stay is the primary source of funding for conservation efforts on this beautiful Seychelles island.
Just the Facts
Transfer Time
Helicopter from Mahé - approx. 15 minutes, or from Praslin - approx 5 minutes.
Accommodation
4 air-conditioned and very spacious villas with private pool and each with a bedroom, separate lounge, bathroom with jacuzzi bath, satellite TV, DVD, sound system and iPod docking staton. Two patios, with hillside, private garden and a beach view.
Facilities
restaurant
bar
lounge
library
swimming pool
snorkelling
gym
small spa
boat excursions
guided nature walks
fishing
diving
cruising to neighbouring islands
Price Guide
From £8195 per person for 7 nights Full Board in a Villa. Supplements for single room available on request. Prices include private helicopter transfers from/to Mahé.
Special Offers at Cousine Island Seychelles
Offers include reduced rates for children and special wedding and Honeymoon packages. Also available: special 'exclusive island' rental rates. Please call us for a detailed quototion based on your specific dates and requirements.
Honeymoon Offer
Special Package includes:
4 or 6 nights Villa accommodation on Full Board (excluding beverages)
Complimentary bottle of Champagne in villa on arrival
One spa treatment per person per stay
Sunset cocktail and romantic dinner on the beach
Guided nature walk and snorkelling with the island's ecologist
Exclusive tree planting experience
Traditional line fishing around Cousine Island
Prices start from £8690 for two people for 4 nights, excluding international flights to Seychelles. Please call for a detailed quotation for your honeymoon.
Please call us for validity dates. Not combinable with any other offer.
Terms
All price examples shown include return flights on Emirates from London & transfers. Offers subject to availability & other terms & conditions. Call for details.