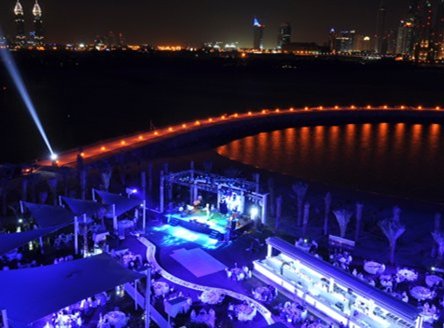 Rixos The Palm, Dubai
xDeluxe
Brand new, sleek and modern, Rixos The Palm Dubai is a fantastic 5-star resort, offering sweeping views in every direction. Contemporary design and unique architecture are combined here, with Rixos The Palm Dubai consisting of two separate buildings, connected by the atrium lobby. Families and couples alike will be impressed with the level of facilities on offer, all situated on the world-famous landmark – The Palm.
All 231 spacious rooms and suites offer amazing views of the Arabian Gulf and Dubai Skyline, from various heights and directions. Unusually, they all offer private balconies, with comfortable sunbeds and all boasting generously-sized marble bathrooms, with luxuriously deep bathtubs.
Where do we start with the abundance of facilities at Rixos The Palm Dubai? Well, there are three restaurants, including A La Turca, for all day dining. Several bars and lounges are available for refreshing drinks or superb Turkish-influenced coffees, and La Patisserie offers a tempting array of cakes and pastries.
For the more energetic, Rixos The Palm Dubai offers an extensive fitness centre, where personal trainers are waiting to put you through your paces. One of the highlights of a stay here is a trip to the Rixos Royal Spa, for any of the amazing treatments and therapies on offer; something not to be missed. The stunning outdoor swimming pool offers incredible vistas over the Arabian Gulf, with plenty of water sports available from the beach.
Just the Facts
Transfer Time
Approx. 30 minutes from Dubai International Airport.
Special Offers at Rixos The Palm Dubai
Expert Knowledge
Our staff regularly experience the resorts and boutique hotels we feature, ensuring accurate local knowledge and information.
Simply call our specialist team or 'request a quotation' and we'll get to work creating an itinerary exclusively for you using all the latest special offers available.
Terms
All price examples shown include return flights-to-seychelles-to-seychelles from London as shown & private transfers. Offers subject to availability & other terms & conditions. Call for details.
Or call us on 01342 547001