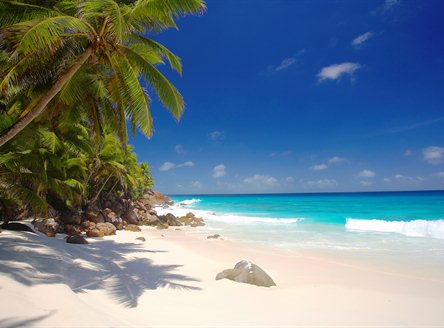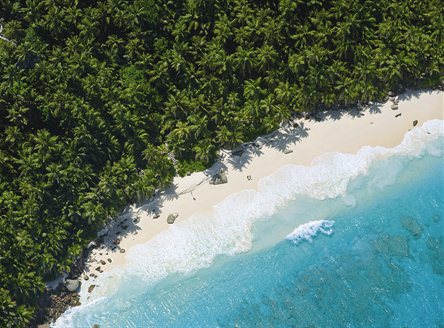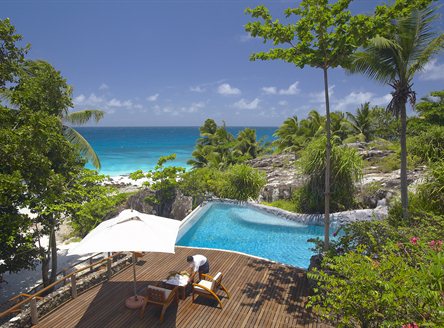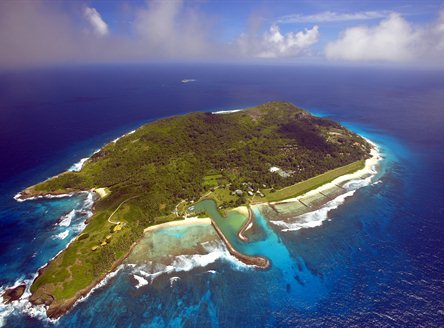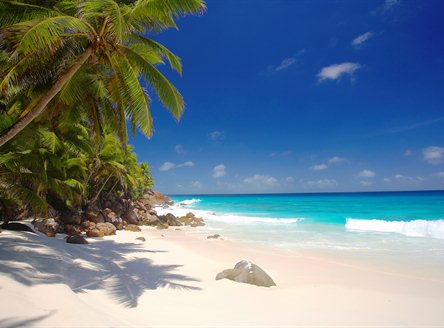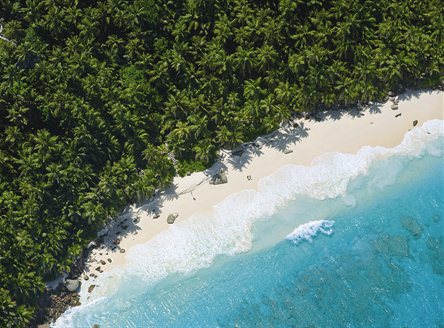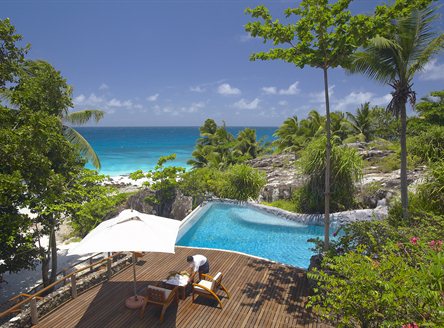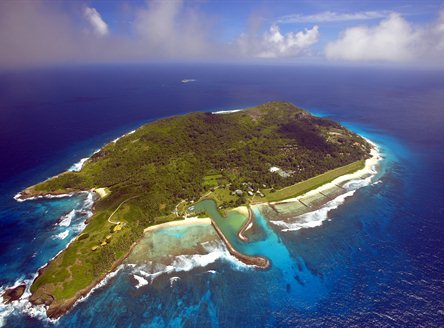 Fregate Island Seychelles
Restoring the environment on Fregate Island
The Seychelles Islands occupy a unique place in the global ecosystem, with diverse wildlife and native plants that occur nowhere else on the planet. When the first explorers from the western world arrived in the 17th century, it was no wonder they thought they'd found the lost Gardens of Eden.
With discovery comes change, and the islands of the Seychelles were no exception. It wasn't long before the stamp of civilisation meant the decimation of native birds and aquatic life as their natural habitats were remolded to suit agricultural requirements. Fregate Island Seychelles was no exception to this rule, with plantations of coconut palm and cinnamon replacing the indigenous flora.
Change can be good, though, and Fregate Island is a superb example of this. The island was purchased by a private investor ten years ago who cares very deeply for the native flora and fauna. He and his team eradicated the monocultural plantations, replacing them with native trees, shrubs and flowers. With this change came a restoration of the wildlife of Seychelles, and a return to the Garden of Eden atmosphere that dazzled the first explorers.
Success stories include the re-emergence of the critically endangered Seychelles Magpie Robin. Ten years ago, only 22 individuals were alive in the wild, all on Fregate Island. Today, the number has increased to over 200 birds with new colonies established on neighbouring islands. Similar successes are being recorded for the Seychelles White-eye birds, Aldabra Giant Tortoises and Seychelles Tortoises. The island now has over 140 species of rare tropical birdes. In fact, the Fregate Island conservation work has been so successful that its' practices are now being emulated on other islands.
A census of Lesser Noddy's, conducted on Fregate in July 2010, was used to establish population growth over the past ten years. The measure used involved counting all constructed nests, with each nest representing a breeding couple. The result was an outstanding figure of over 27,000 breeding couples currently nesting on Fregate - up from an estimated number of 7,300 breeding couples in 1999.
One of the most important sources of funds for continued conservation efforts is provided by guests staying on Fregate Island Private. Here you can enjoy nature walks, see the Aldabra Tortoise nursery, and learn about the fragile and unique ecosystem of this beautiful place. Small contributions help to fund all this conservations work, but rest assured you will be spoilt by the luxury of your eco-villa with private pool, Jacuzzi and veranda, enjoying organic local cuisine and the white sand beaches of Fregate Island Private!
Read more about the exclusive holidays on Fregate Island Private